Crash Test Promis
Who becomes airborne first in a storm – a short, fat guy or lanky Steffen Hallaschka? How does Joey Heindle, wearing nothing but his underwear, survive a hellish ride through an 1800-degree firestorm? What could a standard vacuum cleaner be used for: Deep sea diving? Liposuction? Flying away? Milking cows? Nina Moghaddam will find out! These and many other curious questions from all areas of knowledge as well as everyday life will be answered in the new show, "Crash Test Stars – Celebrity Self Experiments." This highly entertaining program is hosted by Daniel Hartwich. It's hilarious, witty, and studded with punch lines – guaranteed to crack you up!
What's so special about it? In this truly unique quiz show, celebrities become human guinea pigs. Nothing ventured, nothing gained: the stars' trials are action packed. Are there shoes that allow you to walk upside down? How can you pilot a disabled airplane? Which food works best as rocket fuel? No experiment is too dangerous, and nothing is too absurd to be tried. The celebrities experience firsthand what it's like to be a crash test dummy. Fascinating, gripping video clips allow the studio audience and viewers at home to feel like they're part of the action as tasks are completed and questions are answered.
But that's not all: There's a lot going on in the studio as well! During several rounds of competition, the celebrities face surprising challenges and participate in spectacular experiments. Their task is to predict the respective outcomes. Whoever does it best makes it through to the grand finale ¬– straight into the 'Danger Zone.' The final experiment is pure thrill, because the outcome is unpredictable.
"Crash Test Stars – Celebrity Self Experiments" has been aired Wednesday, November 9 and 16, 2016, at 8:15 on RTL.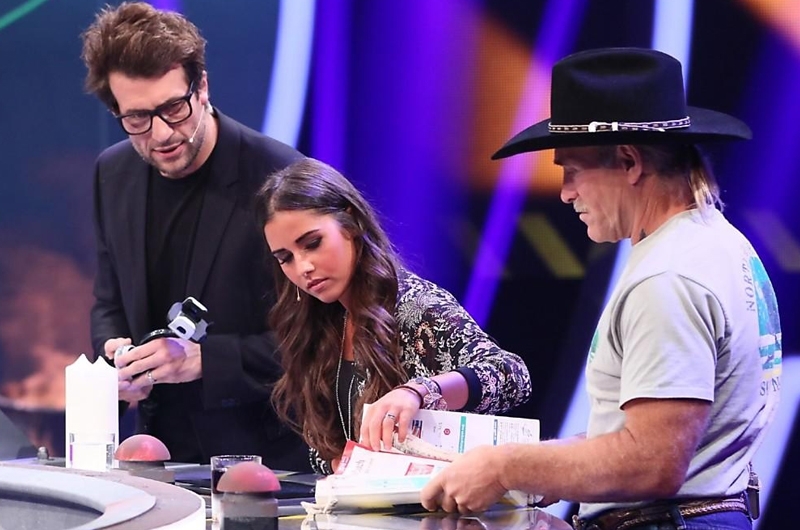 Timeslot:

WED 8:15 PM

Genre:

Game Show

Duration:

90 min (net)

Produced:

2016

RTL

- www.rtl.de