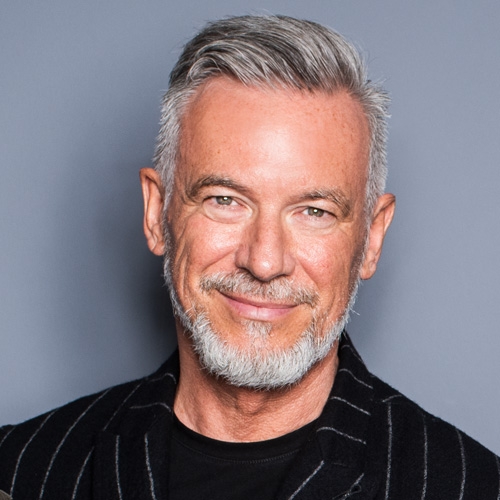 Otto Steiner
After studying at the University of Television and Film in Munich, Otto Steiner worked as an executive producer at Action Games and Bavaria Film GmbH, among others. From 1994 until 2000, he was head of entertainment at Tresor TV. As their producer and executive producer, he oversaw formats such as "Darüber lacht die Welt" (Sat.1), "Fort Boyard" (ProSieben) and "Popstars" (ProSieben). He founded Constantin Entertainment (then KirchMedia Entertainment) with Ulrich Brock and Fred Kogel in 2001 and took over responsibilities for primetime formats including shows, comedy, events and docusoaps. For his projects Otto Steiner has been awarded the German Television Prize three times, the German Comedy Prize two times and as well the Grimme Prize and Romy.







Otto Steiner
Founder, Managing Director and Producer
Onno Müller
Trained as a banker and with a degree in Business Administration from the University of Göttingen, Otto Müller got his start as a commercial management trainee at RTL in Cologne. He continued to work for six years as manager in charge on behalf of the broadcaster– first for the daily shows of Voice Company, then for Action Concept's films. Together with Ulrich Brock and Otto Steiner, Onno Müller built Constantin Entertainment. He started in 2001 as commercial director and took over the areas of commercial management, production and administration in 2003.






Onno Müller
Managing Director
Jochen M. Köstler
Jochen M. Köstler has been with the company as production manager since the beginning. In 2007, he was promoted to general production director, executive producer and deputy general manager. In his role as executive producer in Germany, he was responsible for successful formats such as "Der RTL Comedy-Adventskalender" and "Der RTL-Olymp." As head of Constantin Entertainment Serbia in 2010 and 2011, he produced top-rated shows like "Beat Your Host," "Come Dine With Me," "Home Makeover" and "Kitchen Nightmares" for the broadcaster PRVA in Belgrade. Since 2012, Jochen M. Köstler has been Constantin Entertainment's producer and since 2017 managing director.





Jochen M. Köstler
Managing Director and Producer
Matthias Alberti
Matthias Alberti has been responsible for important, highly successful projects – both as a broadcast and a production professional. After working at RTL and Sat.1, he produced mainly large-scale TV event shows over the past few years, including ECHO POP, the ESC German national final, and the Bambi Award show.




Matthias Alberti
Producer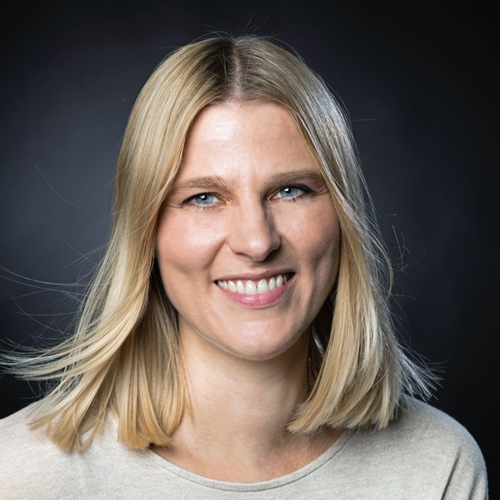 Susen Schadwinkel
Susen Schadwinkel has worked for several significant TV production companys such as Endemol Shine Germany, RedSeven Entertainment, Brainpool TV and Kimmig Entertainment. There she was responsible for successful shows like "Big Bounce – Die Trampolin-Show", "Alle gegen Einen", "Big Performance – Wer ist der Star im Star?", "Das große SAT.1-Promiboxen", "Der Deutsche Comedypreis", "Queen of Drags" with Heidi Klum, "Kampf der Köche" and "Die ProSieben Promi-Darts-WM." Susan joined Constantin Entertainment as a producer on Januar 1, 2022.


Susen Schadwinkel
Producer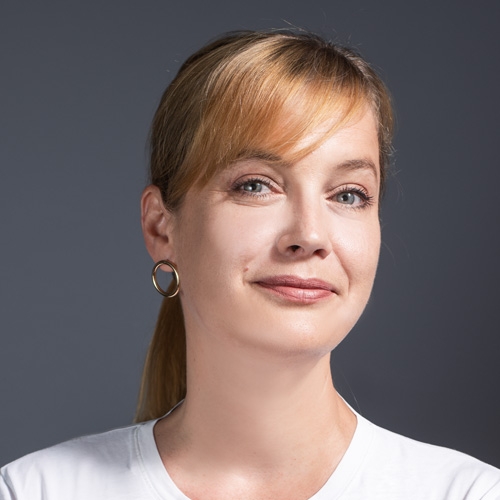 Marion Schlee
With Constantin Entertainment since 2001, Marion Schlee served as Producer and Executive Producer for many formats, including "Happy Otto," "Extreme Activity," "Stellungswechsel." "The RTL Comedy Advent Calendar" and "Comedy Trap." As Head of Development at Constantin Entertainment, she has been responsible for all of the company's new projects since 2012.



Marion Schlee
Representation of the Management Board and Head of Development
With shows like "LOL: Last One Laughing" (prime video), "Darf er das – Die Chris Tall Show" (RTL), "Shopping Queen" (VOX), "K11 – Die neuen Fälle" (Sat.1) und "Genial oder Daneben" (Sat.1), Constantin Entertainment guarantees top entertainment with convincing ratings and ranks among the most successful TV production firms in Germany and Europe. Founded in 2001, the company with 300 employees is a subsidiary of the renowned Constantin Film. Under the leadership of general managers Otto Steiner, Onno Müller and Jochen M. Köstler Constantin Entertainment stands out with innovative, high-quality and cost effective programming in all entertainment genres. Whether it's a unique event special, primetime show, comedy, fiction, scripted reality or docusoap – Constantin Entertainment works closely with all private and public broadcasters as a trusted production partner.

Constantin Entertainment is headquartered in Munich. Since 2005, the company has developed additional production facilities in Israel, Switzerland, Poland and Hungary, among others. To date, programs in 16 countries have been produced for local broadcasters. Our international facilities brought to the TV screen major global hits like "The Voice," "Idol," "Topmodel," and "Beat Your Host," as well as docutainment formats including "Come Dine With Me" and "Kitchen Nightmares." The transfer of our know-how and expertise ensures productions with highest international quality standards from start to finish. Licenses for TV programs developed by Constantin Entertainment have been sold around the world.

Many of Constantin Entertainment's programs are prizewinners: "Shopping Queen" (VOX) was awarded the German Television Prize for Best Docutainment in 2014. "Kaya Live! All Inclusive" was awarded the German Comedy Prize in 2013 for Best TV Solo Program. In the following year, Kaya Yanar was also able to take home the German Comedy Prize for Best Comedian. Moreover, two of our formats were awarded the German Television Prize for Best Entertainment: "Clever! Die Show, die Wissen schafft" (Sat.1, 2005) and "Stellungswechsel: Job bekannt, fremdes Land" (kabel eins/Sat.1, 2011). In 2007, the game show "Extreme Activity" (ProSieben) won the prestigious Grimme Prize for Best Show of the Year.